The show last night kicked ass! Again, we had a very enthusiastic crowd who sang along, cheered and shouted a lot of hilarious callbacks. We also saw a lot of really cool costumes. My favourite was the guy dressed up as a guard… I never saw anyone attempt the guard costume and it was pretty badass. 
Some memorable moments: 
 - The prop malfunction during 21st Century Cure. The bug, which was tied to a stick that Graverobber held came undone halfway through the scene. What would Graverobber do when such an issue comes up? Play hockey with the bug.
- I also had a bit of a wardrobe malfunction during "Who Ordered Pizza". While getting stabbed in the thigh with an opened safety pin,  I was sitting and re-arranging my dress which was riding pretty low down one boob… well… like that would have been an issue anyway. Our version of Repo! is already full of boobs!
- Gold was all kinds of amazing. I hope someone took a video of that… anyone?
- Pavi got a nosebleed in the middle of the show. Since we were live tweeting the show (because we're dorks that way), we put up a twitpic on Twitter of a desperate Jaws using his Mark it Up panties to stop the bleeding. He performed the rest of the show with kleenex up his nostrils.  
We had a couple of photographers in the audience. Paul Dolanjski, who took the photos in our March show was present in this one as well and he shared the first batch of his photos with us. Here are some highlights of last night's show!

"Seventeen years ago. Mag and Marni. Two Lovers.": The Shadow Cats pre-show!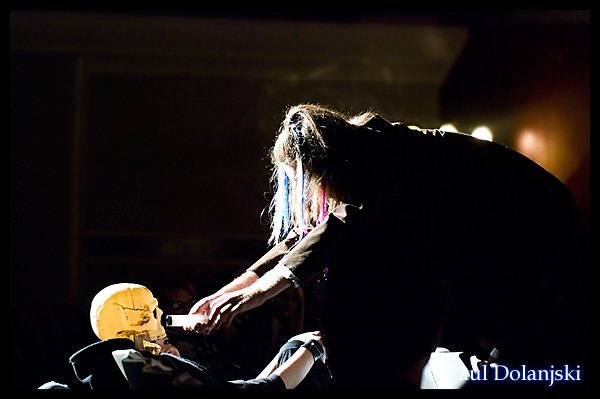 Graverobber extracting Zydrate from an unfortunate audience member.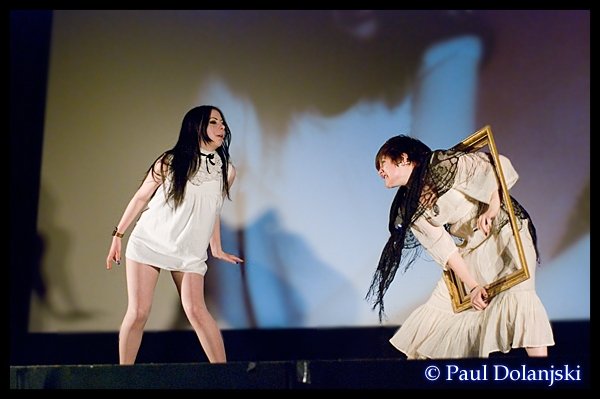 Shilo fights with her dead mother's portrait in "Infected"

A sad Nathan attempts to beat "Freebird" on expert. 
Trying not to fall on the staircase of doom after crotch-grabbing Luigi.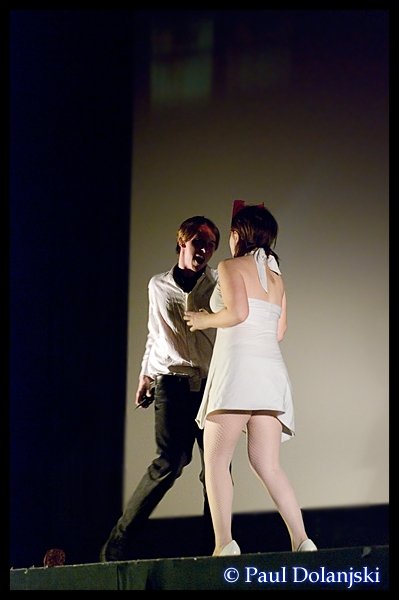 He's about to make a hole to fuck, alright!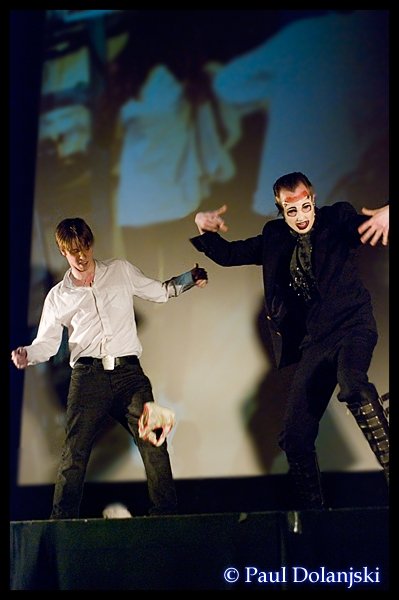 Getting jiggy with the Largo boys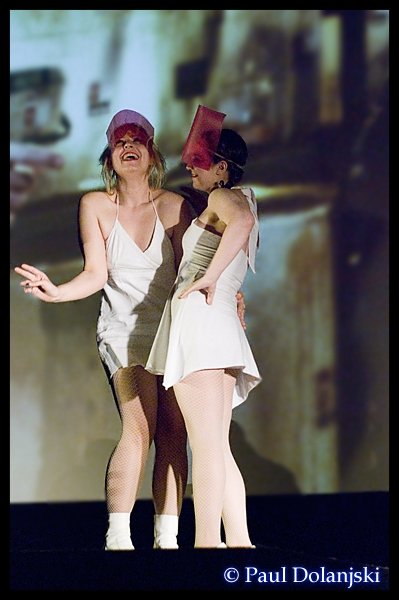 Pavi's Genterns are always this hot.
Stay tuned folks… there will be more photos coming!